Susan Flanagan Fine Art "Painting Memories"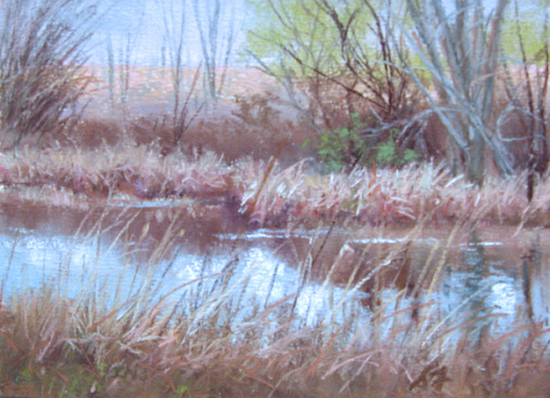 This is my 108th daily painting of 2015, "Marsh on 179th" is a 5 x 7 in. pastel on paper. This was done en plein air.
To see all of the daily paintings or to buy, go to the Daily Painting gallery under "Works." Have a chance to win one of these paintings by joining my newsletter list! At the end of the month a person will be randomly chosen from my newsletter list and that person can pick from that month's daily paintings. Most of my daily paintings cost $75 and can be purchased through Pay Pal.
I am posting my daily painting on my home page, in the daily painting gallery under "works" and on my weekly blog. So check in daily. Please forward my newsletter to your interested friends.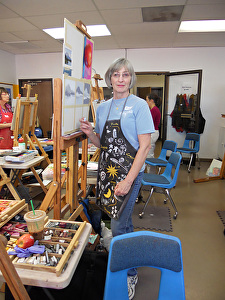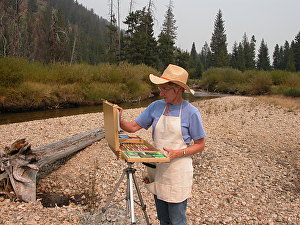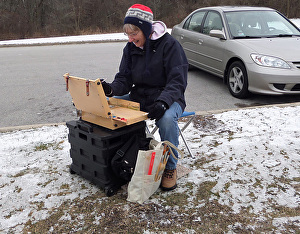 "It was just this morning that I was looking and admiring the painting you bestowed upon me last year of the waves from Hawaii...as much as I imagine myself laying on the beach of Hawaii absorbing the sun's rays, I think more about scripture, and footprints in the sand...which has inspired me throughout these past years. Hoping and looking to find TWO sets of footprints on the beach as opposed to ONE. Our Lord does carry us when we need it most...I like to think of the portrait as a Wave of things to COME! as an inspiration that our lives can be filled with rough terrain, but the beauty and the power of the waves is controlled by God the higher power." Teresa Ann Klimek