Susan Flanagan Fine Art "Painting Memories"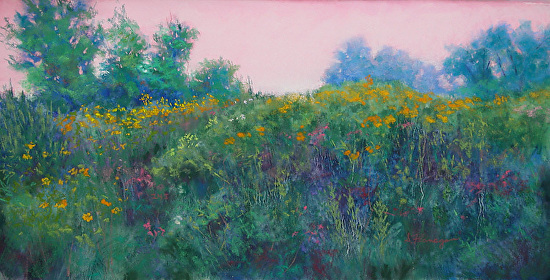 This sunrise wildflower scene is a view of a field that is close to my house. I have painted it at different times of the day and in different seasons. It was near the entrance to a bike path. Unfortunately, they mowed down all of this vegetation.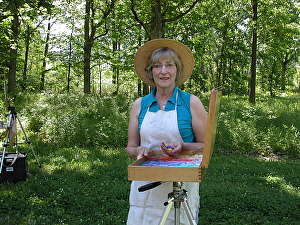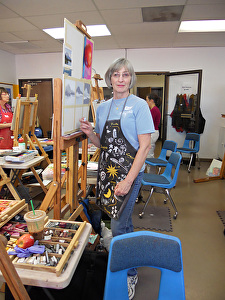 "Susan Flanagan 's artwork gives credence to that saying 'life beats down and sometimes crushes the soul and art reminds you have one.' My love for flowers and beautiful landscape is portrayed in two of Sue's lovely paintings that I proudly display in my home. I look forward to more of her creations." Trisha Goldberg, patron.